Thriving Restau...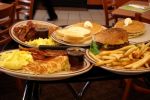 Southwest | Missouri
Stockton Lake area in Missouri. Well established, popular restaurant in county seat. In business for over 21 years. ...
» More..
Auto Repair Bus...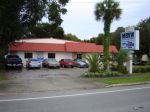 Ormond Beach | Florida
Owner established over 25 years in this free standing 5,696 +/- Sq. Ft. building on a corner lot location. Owner looking...
» More..
Well-establishe...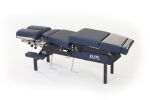 Oklahoma City | Oklahoma
This is a very well established chiropractic clinic that treats such problems as fibromyalgia, neuropathy, and chronic b...
» More..
PREMIER-BAKERY!...

Gainesville | Florida
Owner tired of long commute to Gator Country! Opportunity to own a thriving biz in upscale area of Gainesville. Many inc...
» More..
Successfull Bea...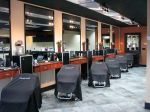 Cooper City | Florida
DEAL OF THE MONTH!!!!! Contact Lisiting Broker Only Very Motivated, Make Offer Long Established Full Service Hair and...
» More..
The Business Broker Journal.com and business To Buy.net Network is the best resource for Business Brokerages on the web. Allow us to match you with a Business Brokerages Service that can meet your goals.

Find a Broker
Coldwell Banker Mergers & Acquisitions
Coldwell Banker Mergers & Acquisitions brings together buyers and sellers of businesses across the United States, from main street to the mid-market
www.coldwellm-a.com
BTI Group / Business Team
Business Team, a unit of BTI Group, is the largest Business Brokerage firm in the Western United States specializing in arranging the purchase and sale of privately owned companies
www.business-team.com
Sunbelt Business Brokers of Atlanta
Sunbelt Business Brokers offers professional and reliable services for clients who are interested in buying and selling privately held businesses, mergers & acquisitions in the Atlanta, Georgia areas.
www.sunbeltatlanta.com
Lakes Business Group, Inc
Confidential, discreet professional services to privately held business owners.Specialists in 401k/IRA business funding.VR has sold more businesses in the world than anyone.®
https://lakesbusinessgroup.com